Bring home the coveted symbol of victory, "The Green Jacket". This means winning the Interclub tournament among the most prestigious tennis, sailing and golf club of Palermo. The ingredients of Interclub are sport, music and glamour, for almost thirty years, involving athletes and the public, at Tennis Club Palermo 2.
Five disciplines, soccer, swimming, tennis, as well as basketball and volleyball. Ten clubs: Club Canottieri Roggero di Lauria, the Circolo della Vela Sicilia, Velaclub Palermo, Circolo tennis Palermo, Clubino del Mare, Tc Palermo 3 and Costa Ponente, concluding with the Telimar and Golf Club Villa Airoldi. For a total of 400 athletes of all ages, from 18 to 45+. Moments of great attraction, in addition to athletic competitions, events are organized on the lawn: concerts, wine tastings, but especially parties.
"A crucial moment of aggregation " as says Roberto Rizzo, organizer of Interclub that in a nutshell wants to enclose the meaning and essence of the tournament: a perfect alchemy between sport, parties and cooperation among the most prestigious clubs in Palermo, with a bit of healthy competition and lots of fun.
Interclub 2015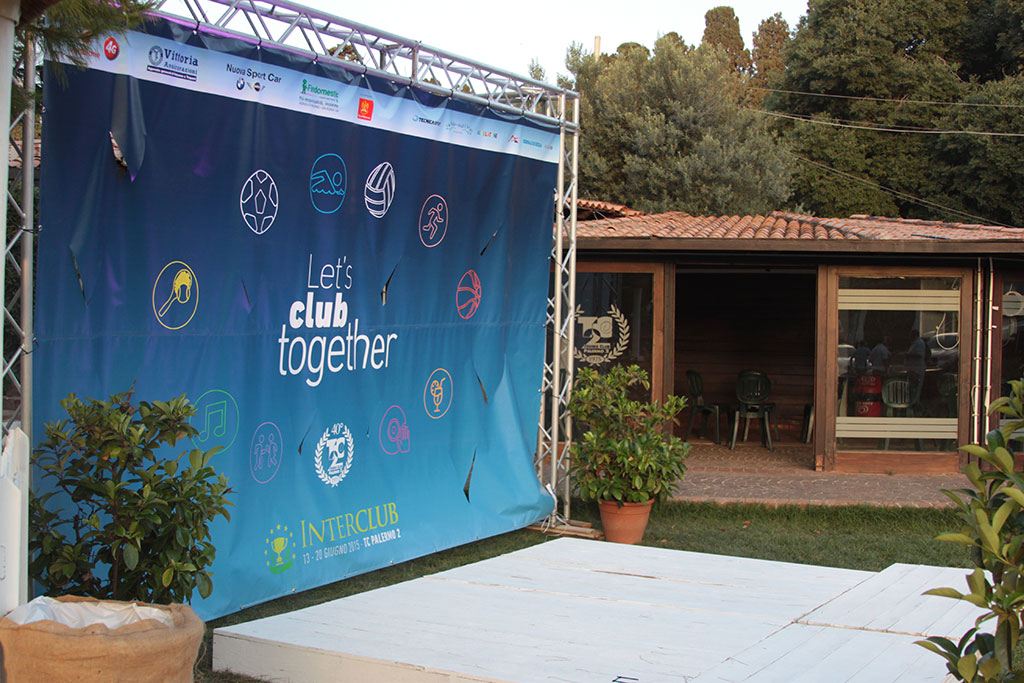 Interclub 2012